If you are a pet parent in Perth who wants to give your pet more freedom, but "one-size-fits-all" does not work for your pet or pet's needs,  then a custom-made pet door/s is the perfect solution for your furry mate. 
As a local Perth business specialising in custom pet door design & installations, we will have your pet door requirements designed and installed to your exact specifications. So whether you're looking for a custom dog door for a large breed or a cat flap in an unusual location, our friendly team will help you get your pet access needs all sorted. 
What types of doors can we install custom pet doors In?
Custom pet doors can be installed into a variety of doors and we specialize in:
glass doors and windows
timber doors
security screen doors
screen doors
If you're unsure if we can install a pet door in the material or location you have in mind, just give us a call and we'll let you know. We will help you find the perfect solution that works for your home and your pet.
Is a custom-made pet door the right way to go & what's the process?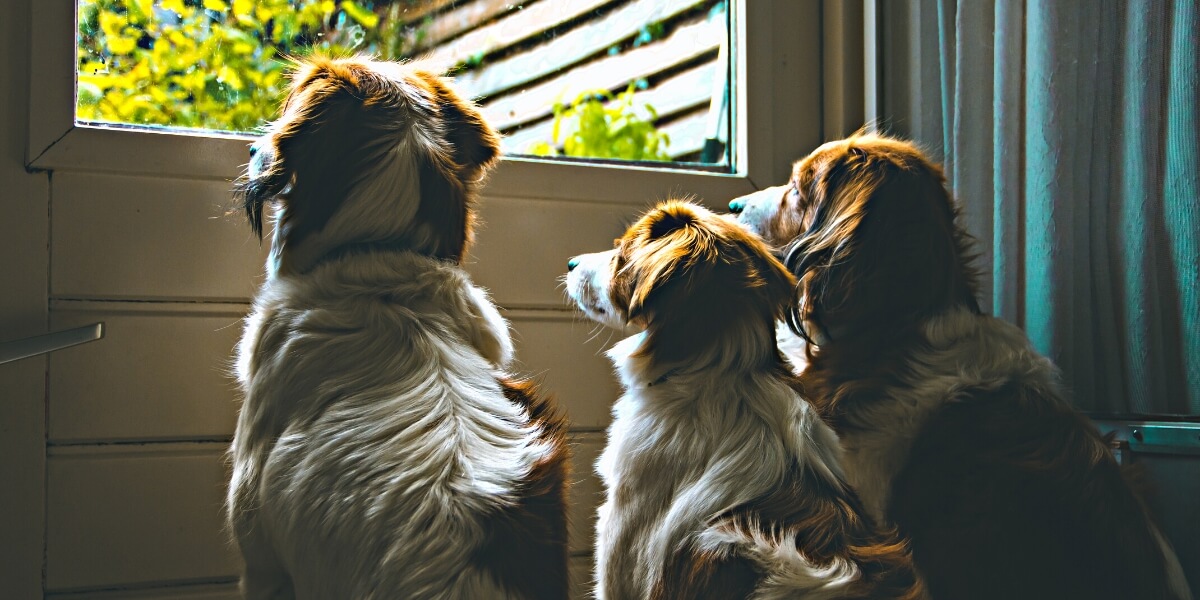 Custom pet doors are a great option for challenging breeds, most notably, the ones that are bigger or wider than your average pooch. 
In this case, our process would be:
measure your pet and consider if they have room to grow
create a custom pet door template
choose a door or location for installation
once approved, we create the pet door and install it
What if the pet isn't the issue as much as the door?
Creating a custom pet door can be a great way to preserve the aesthetic appeal of your home or door. It's also a great option if your door is less standard and you would like something specialised done. If this is the case, we can find a way to install the pet door so that it looks great and preserves the look and feel you're going for.
Get your free pet door installation quote now >>
What are the options for a custom pet door?
Location: you can choose the location of your custom pet door whether it is in a specific door or window of your home. 
Pet Door Style: you can choose from one of the pre-made pet door styles that have some customisation options or we can create a complete custom pet door. 
Pre-made doors include the following customisation options: 
flap style pet doors
double flap pet doors
double doors
Customised pre-made pet doors or complete custom-designed pet doors that can be built into doors of a variety of materials whether they be wood, glass or screens.
What does it cost to have a custom-made pet door installed?
The best way to know the real cost of your custom-made pet door is to ask for a quote. We will factor in your door style, pet door needs and anything specific you want to be included. 
What information do I need to provide for a quotation?
The following key things will help us provide an accurate quote: 
How many pet doors do you need?
What materials are the doors needing a pet door installed in made of - glass, wood or security screen?
Size of animal/s using the custom pet door? 
Do you have any preferences on the type of pet door you'd like? Eg: have you seen a style that you are aiming for, if so please share images. Also, do you have a pre-made pet door style you'd like to use?
Special circumstances - is there anything else we should know?
Our cheaper quote & quality guarantee
We love helping our clients give their pets the freedom they need. To us, we are helping you get some flexibility back but we are also making animals happier. With this in mind, we'd love your business, so we are proud to offer you our cheaper quote* and quality guarantee. This means that besides being able to beat any legitimate quote we know we can finish your custom pet door installation to the high standard needed. There's no compromise on our work just a passion to help furry mates roam freely. 
Let's give your pet, no matter their unique needs, the freedom they need with a custom-made pet door by Affordable Glass. Call us today for a quote at 0410 989 964 or contact us online now! 
Ozzie our German Shepherd loves his new XL dog door, thank you Michael and team for ensuring that we got the finish we wanted. Great product, great customer service and great price! I highly recommend using Affordable Glass.

Reg Hounslow
Michael and his Team were very helpful with installing my pet doors. They were responsive and came out to suit my timing.
Highly recommend.

Maria Ciccotosto
Affordable Glass & Repairs
Caversham, Perth WA 6056
All Perth Areas:
Call 0410 989 964